Dimensions Information Technology (DIT) is a leading information technology company in the Middle East assisting private and public sectors establish high standard healthcare systems, with special focus on the Healthcare Management System.
DIT assists the healthcare system to effectively manage its financing transactions and related practices.
Dimensions solutions are used by payers, providers, covered members, and regulators in transaction's generation, management, exchange and decision-making process. DIT systems process medical, administrative and financial information to enable enhanced efficiency, better clinical outcomes and patient experience, offering solutions to provide more quality healthcare for the money spent.
---
AVEEROUS
Comprehensive, Automated and Smart
Health information Solution (HIS)
Aveerous is a smart and automated Health Information Solution (HIS). It contains over 50 modules and suits all types of healthcare facilities. It significantly enhances the performance of healthcare facility in almost all aspects and functions, it enables effective management and tracking of all processes in all departments, it enables the ability to manage and exchange medical, administrative and financial information within the same facilities, resulting in improving the quality of services to patients.
Aveerous designed to fully comply with JCI , EHIR and HL7 standards in addition to the medical coding system (ICD10,CPT, etc.) rules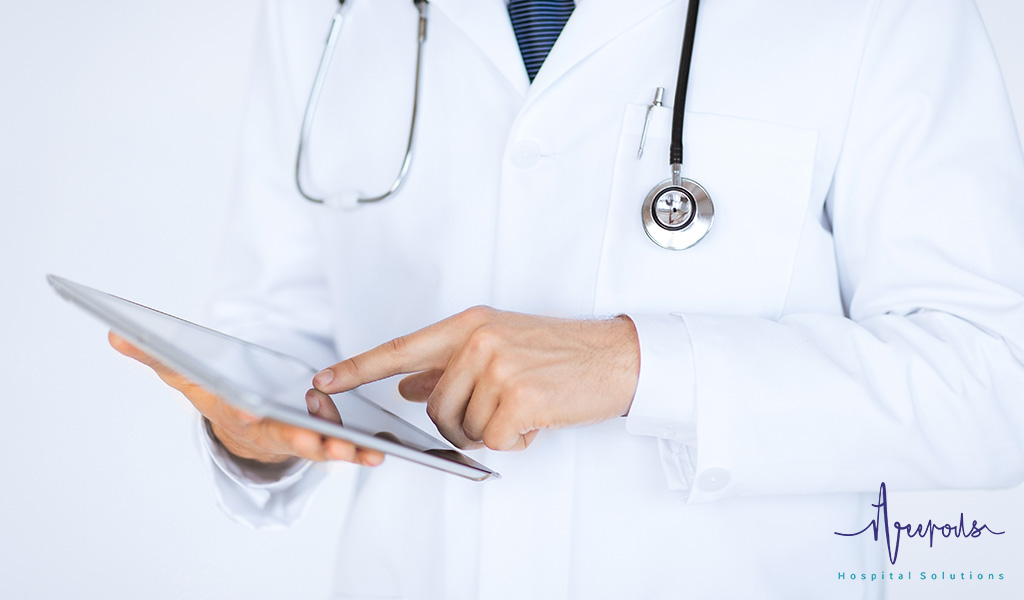 Information and communication technology has become important and crucial in providing high quality health care and a key factor in bringing about change in many areas of health care. Therefore, today, information processing and computing in general is considered an important factor of quality in the health sector, especially in hospitals, and in the same context it is seen as a high cost, and for this it is necessary to highlight the role of Aveerous Solution in improving productivity and its ability to reduce the operational costs of health facilities. That is why Dimensions InfoTech, as provider of information processing solutions, are offering a holistic view of both the patient and the hospital. That is why we see that Aveerous fully integrated solutions is 100% fit for information processing in hospitals.
Aveerous takes into considerations the complexity of processing information at healthcare facilities and offers a systematic information processing that takes into account all the relevant grounds to enable those who provide care to patients to provide high quality service, and save time and efforts in managing hospital information systems.